Post by /\/\att on Jun 4, 2007 12:52:06 GMT -5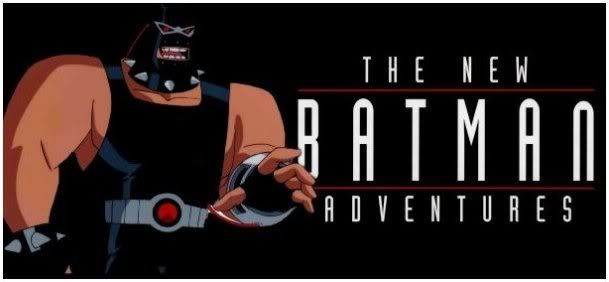 <Show History---Episode Guide---Character Bios---Behind the Scenes>The New Batman Adventures History
When last we saw Robin, he and Batman were fighting tirelessly for justice in crime-ridden Gotham City. These days, however, things have changed. Dick Grayson (Robin) is no longer a boy, in fact, he's now a college graduate who has just returned from traveling the world, much like Bruce Wayne did years ago. Living abroad enlightened Grayson and enabled him to study various crime fighting techniques. When the time came to return to Gotham City, Grayson had to consider returning to his role as Robin. Ultimately, he decided that he had outgrown his position as Batman's sidekick and was ready to embark on his own crimefighting career as Nightwing. However, Nightwing (Grayson) can periodically be found teaming up with Batman, offering a few revolutionary crime fighting techniques of his own.
Knowing things wouldn't be the same without his trusty sidekick Robin, Batman befriends Tim Drake, an abandoned 13 year-old boy adopted by Bruce Wayne. Tim's real father is a small-time hood who stole money from the evil villain Two-Face and left town. When Tim becomes caught up in the war between Two-Face and his father (which culminates in Two-Face's attempt to kill Tim), Batman intervenes and rescues him. Knowing how hard it is growing up without parents, Batman takes Tim under his wing and the "new" Robin is born. Tim is a kid through and through, and it is his character's youthful energy which enlivens the new "Batman."
Viewers will see a lot more of Batgirl, as she's now a regular member of the "Batman" team. Recent college graduate Barbara Gordon leads a double life. By day she's the police commissioner's daughter who works for the Gotham City police department; by night she's Batgirl, battling the scum of the city. When Dick Grayson left Gotham City, Batman often called on Batgirl to assist him with special cases, granting her complete access to the Batcave and all of its technology. A quick study, Batgirl knows the Batcomputer inside-out, and even surpasses Batman, Robin and Nightwing in cyberspace expertise.
Together these heroes dedicate their lives to eliminate each and every lying, conniving and cheating criminal from the underbelly of Gotham City, fighting the odds and risking their lives in the pursuit of justice.
"Batman" is produced and animated by Warner Bros. Television Animation, under the creative supervision of Alan Burnett, Paul Dini and Bruce Timm.