Post by PJ on Jul 2, 2009 5:53:45 GMT -5
Now since Mattel started making DC figures I pretty much limited my DCD 6" figures to just Batman/Bats related, Hal/GL related & the rest of the "Big 7". But yesterday might be the end of that! For years I've complained the damn cheap @$$ plastic that they insisted on using for their figures knee & elbow pins. The plastic is so crappy and brittle that I've had many figures lose a lower arm or leg just from being displayed on the shelves. But I lived with it because I really love Batman and liked the DCD sculpts. So last night after waiting all day for Andrea to return home from work because she was stopping at Midtown comics to pick me up the Superman/Batman Series 7 Batman (a figure I've been dying to get) She handed it (and Superman) to me. And my sheer joy of the figures quickly went from joy to a rage! She spent $15 each on these figures only to have Batman's right shoulder snap off when I went to move the arm! It turns out now they use that same cheap @$$ plastic on the shoulder stems as well! And to top it off the stem looks as if it's just as thin as a knee/elbow pin! I am so P!$$ed right now it's not even funny. Seriously I don't know if I'll ever buy another 6" DCD figure because of this new development. I can only imagine what they'll use on the "History of" figures. I actually cancelled my orders for them.
Anyway here's some pics of the. They have 14 POA consisting of ball jointed head, ball-jointed shoulders, elbows, wrists (cut & hinged), waist, t-crotch, knees.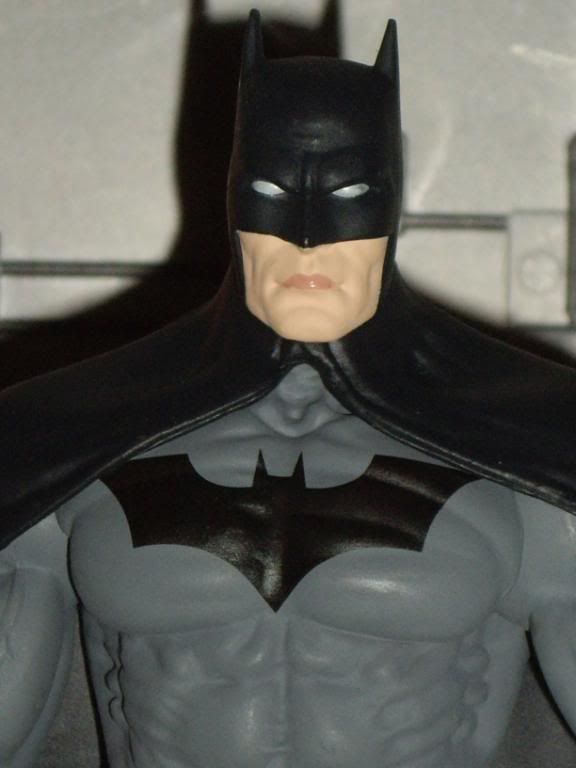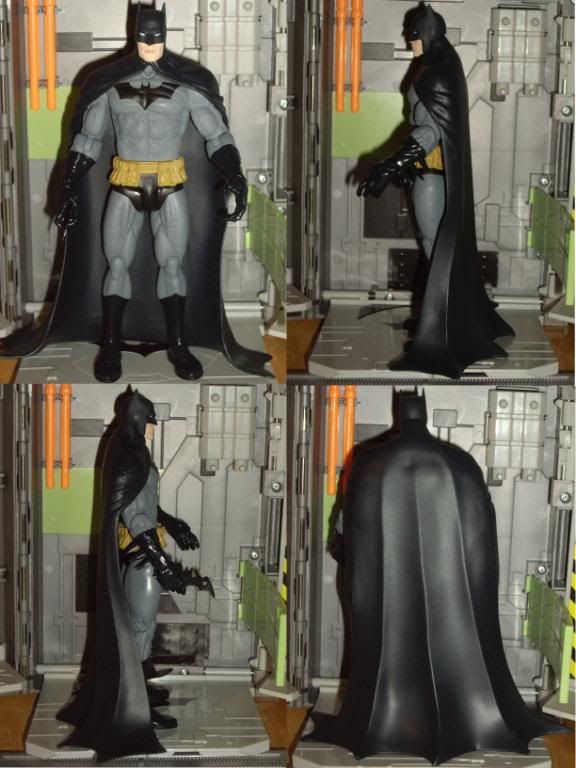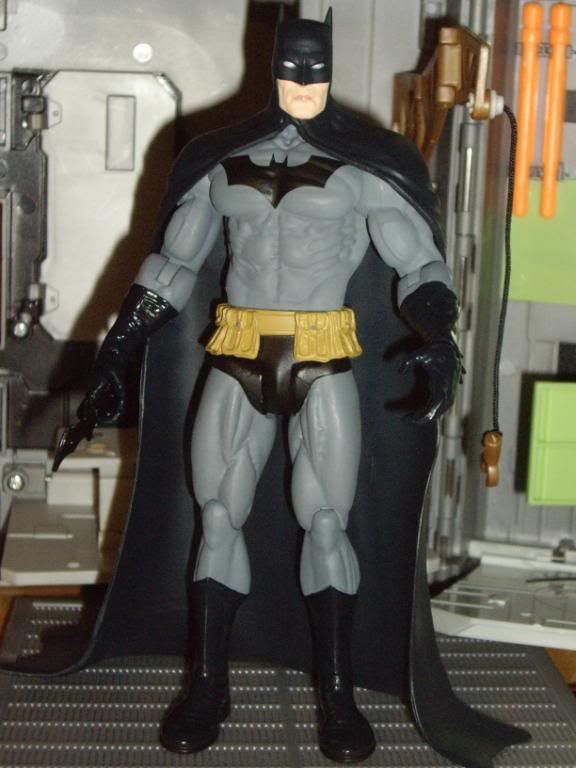 Batman's shoulder snapped off when I went to lower it after this pic.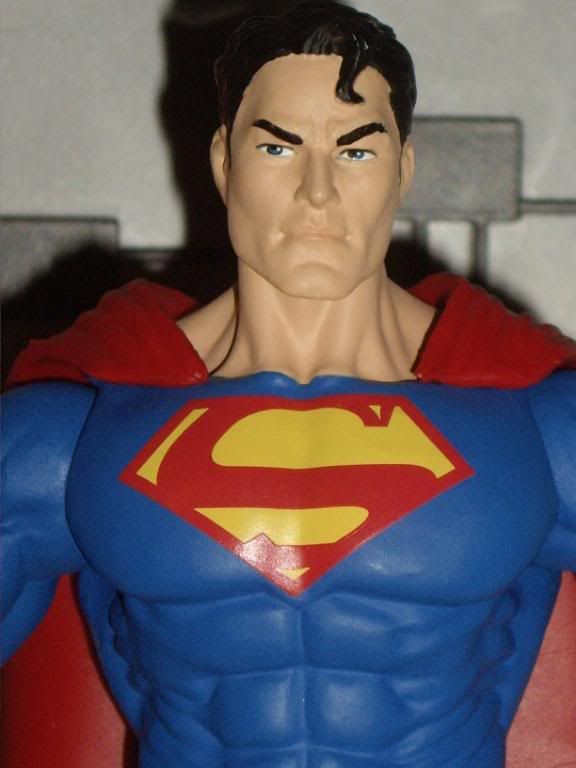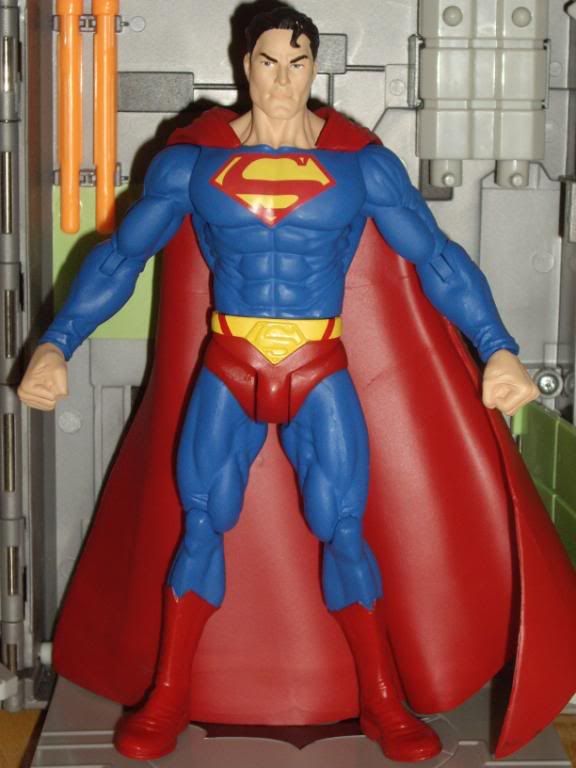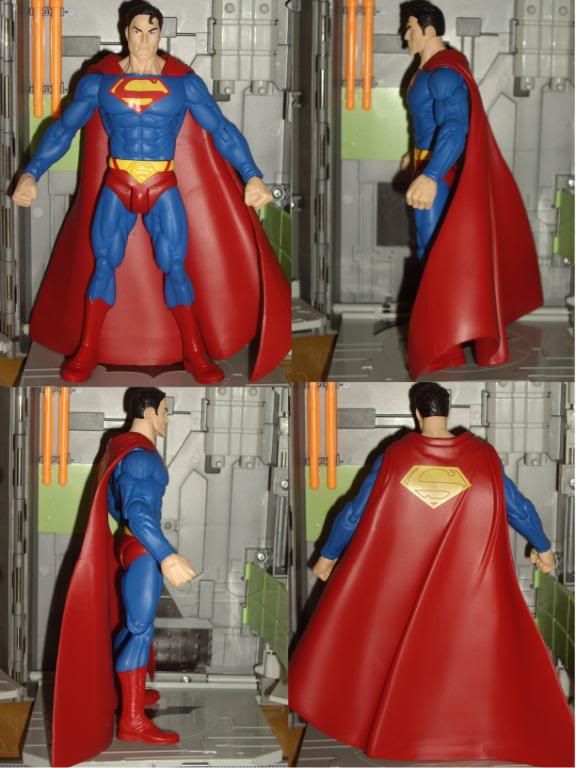 I hate to say it, but the number of DCD figures I've had to replace broken pins on is still rising...
Here's the list -
HTH GA - Both knees pin
HTH GL -both knees pins & an elbow pin
SA Aquaman boxset- knee pin & ankle joint
SA Aqualad Boxed set - ankle
SA Batman Boxset - both knee pins
Hush Batman - 1 knee pin
Hush Nightwing - 1 knee pin
JLA Red Arrow - 1 knee pin
Hush Catwoman - both knees pins
Ross Justice Batman- knee pin
Ross Justice Green Lantern - both knees pins
Secret files Batman/Strange - knee pin
Supes/Bats Series 6 GL - Neck pin
Supes/Bats Series 7 Batman - shoulder
And I'm sure I'm forgetting one or two. and who knows if anymore are broken now.