Post by PJ on Jan 10, 2016 8:07:13 GMT -5
I found these at the Middletown NY TRU on Dec 28...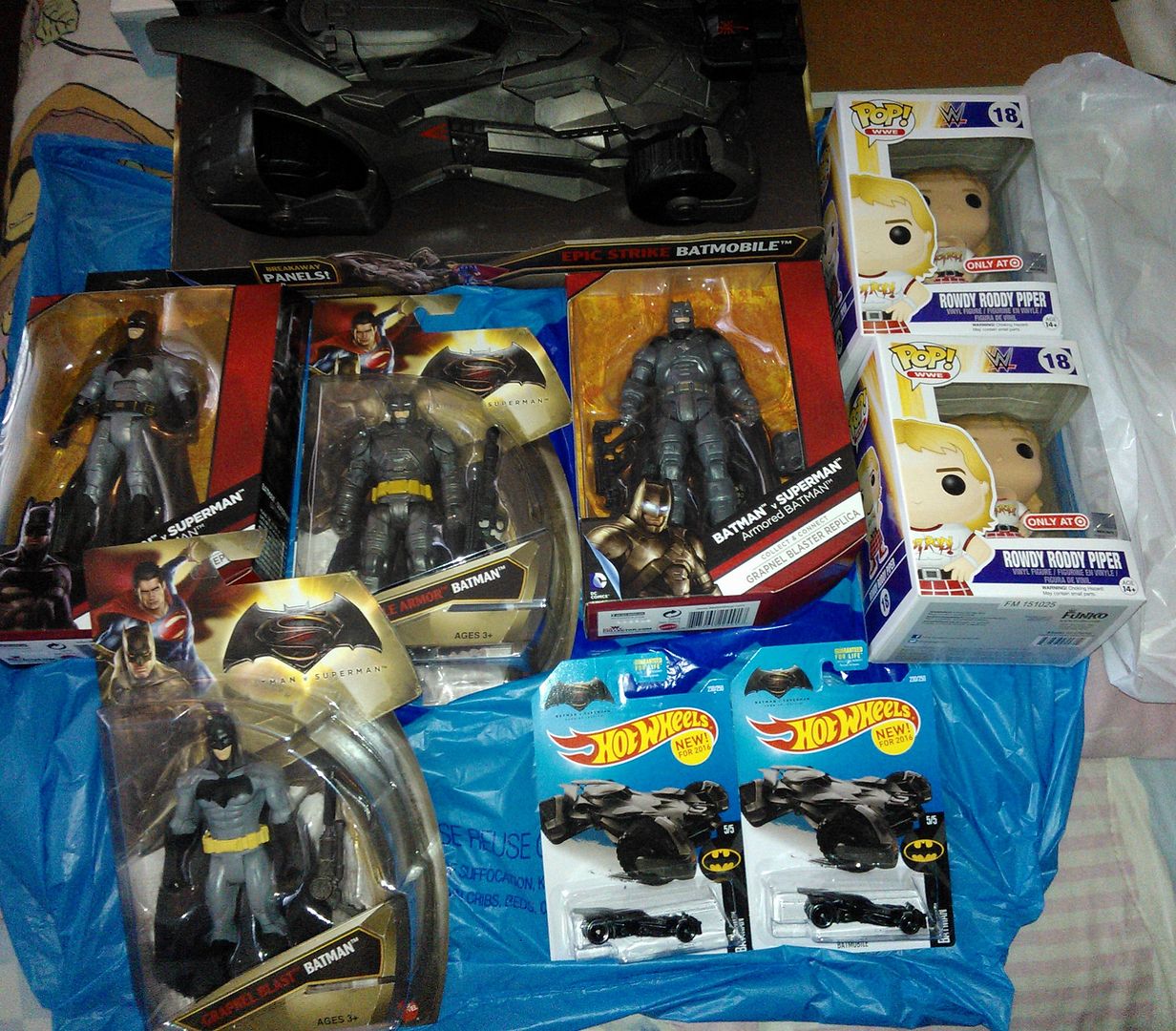 They didn't have the Movie Masters Wonder Woman or the 6" Wonder Woman or Aquaman. They also had the 12" figures.
Yes the SDCC Movie Masters Batman does fit in the Batmobile.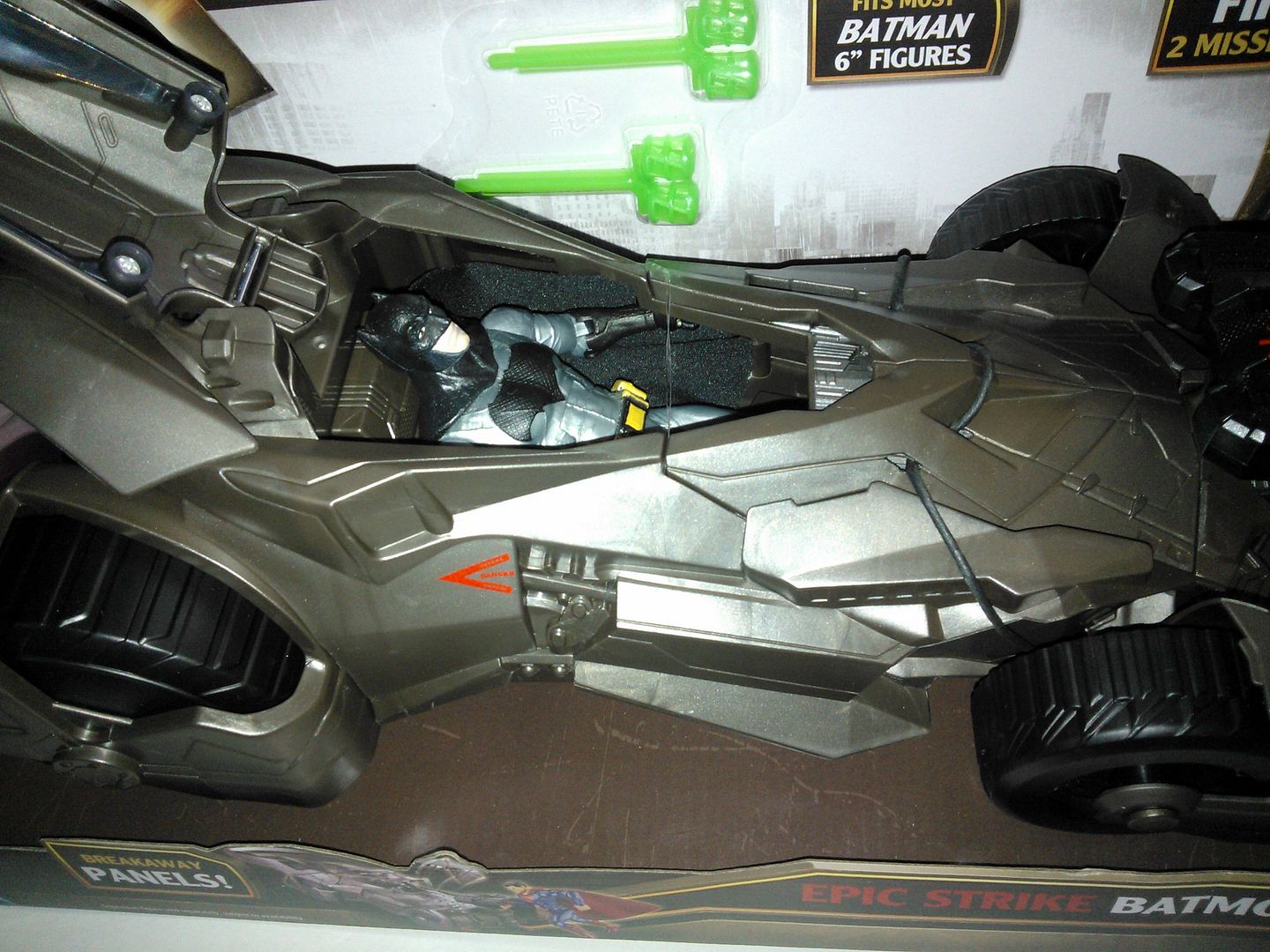 I tried the mass release MM reg Batman also, but the cape seems to get caught on something inside that I didn't want to force it.
Grapnel Blast Batman -
I like the smooth texture of the cowl on this one opposed to the rough Movie Masters figure. And he has a better shade of grey. That said we knew he had limited articulation, but I also feel his legs are to short or his cod piece it to long. PoA he has 11 consisting of- cut head, cut shoulders, hinge/swivel elbows, t-crotch and hinged knees. Knowing they were going to be t-crotch hips I wish they gave his figure a wider stance.
Battle Armor Batman -
He has pretty much the same POA except for the head, elbow and wrists. He has a ball-jointed head and cut wrists, hut only has hinged elbows.
SDCC Batman -
Movie Masters Batman -
With the Basic figure accessory -
Armored Batman -
Batmobile -
Comparison Pictures -
And my Jan 1st Target & TRU purchases...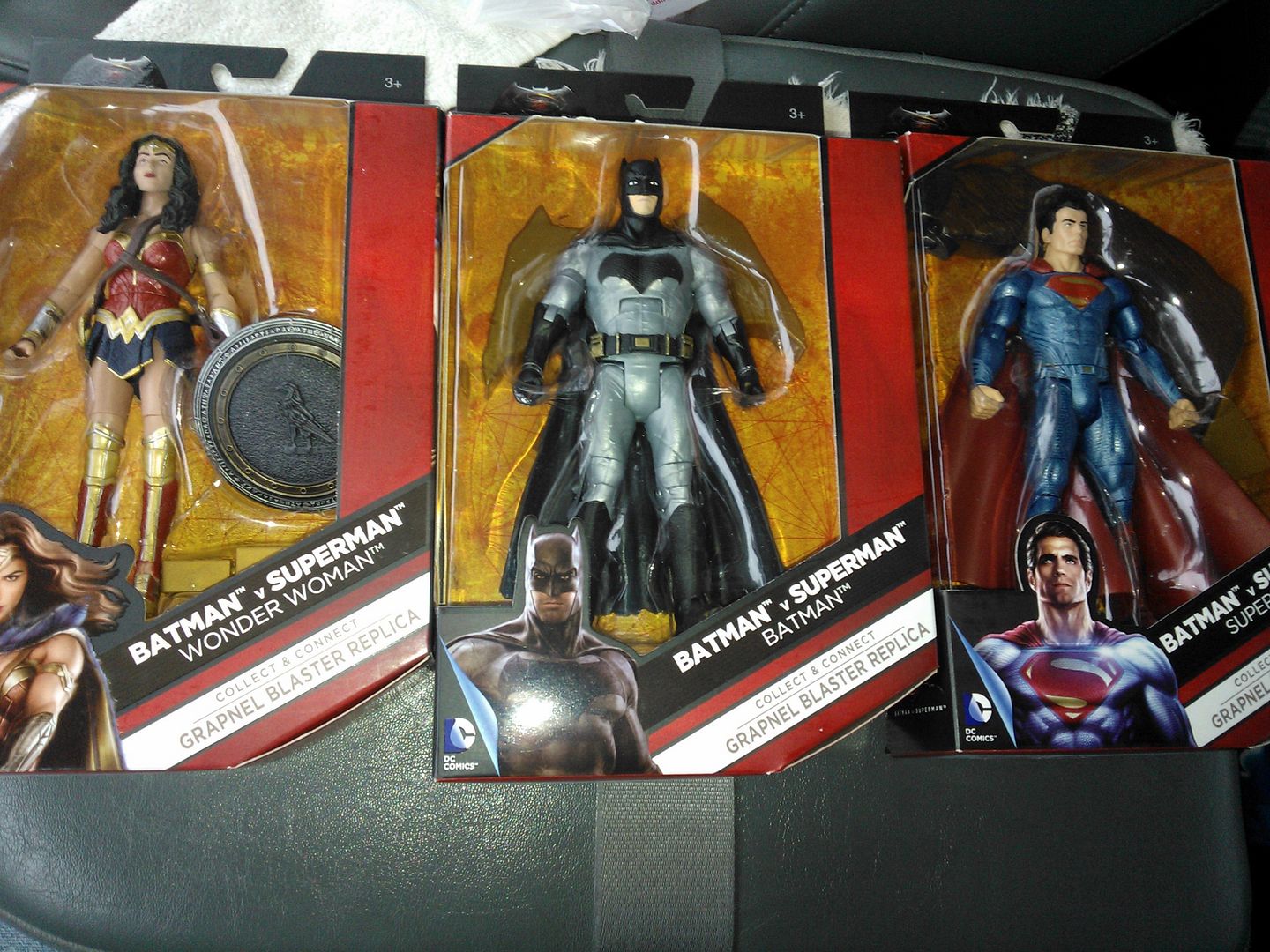 Wonder Woman -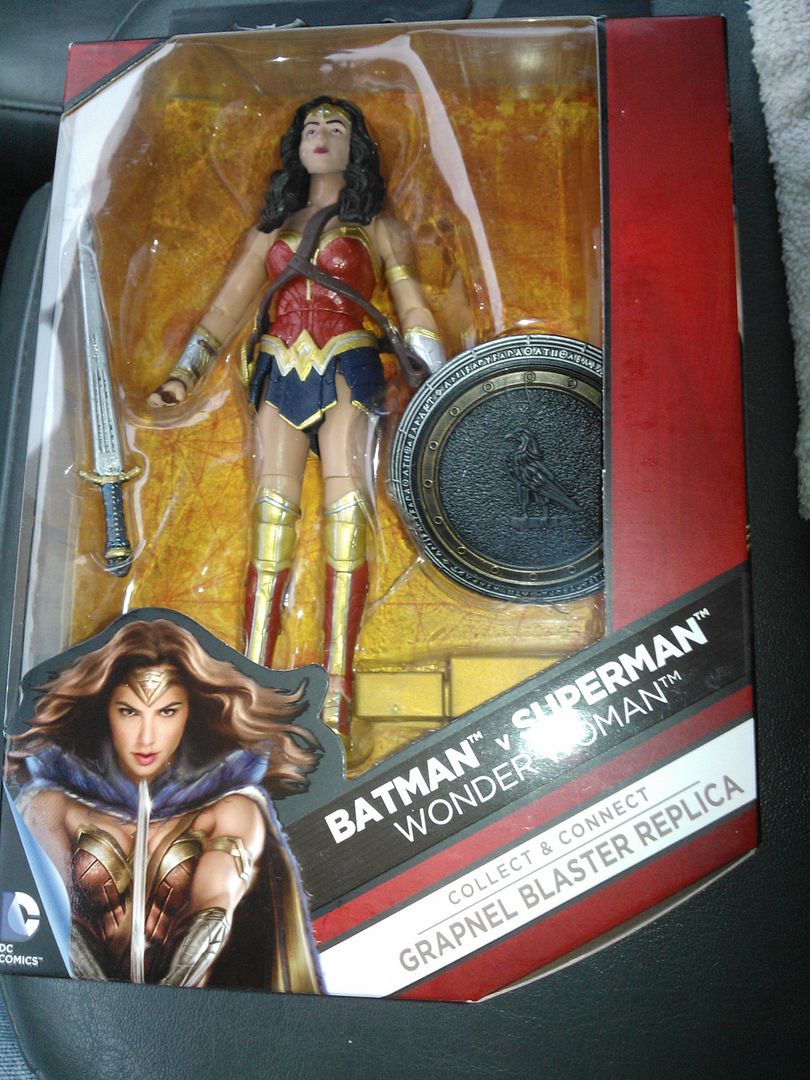 Batman -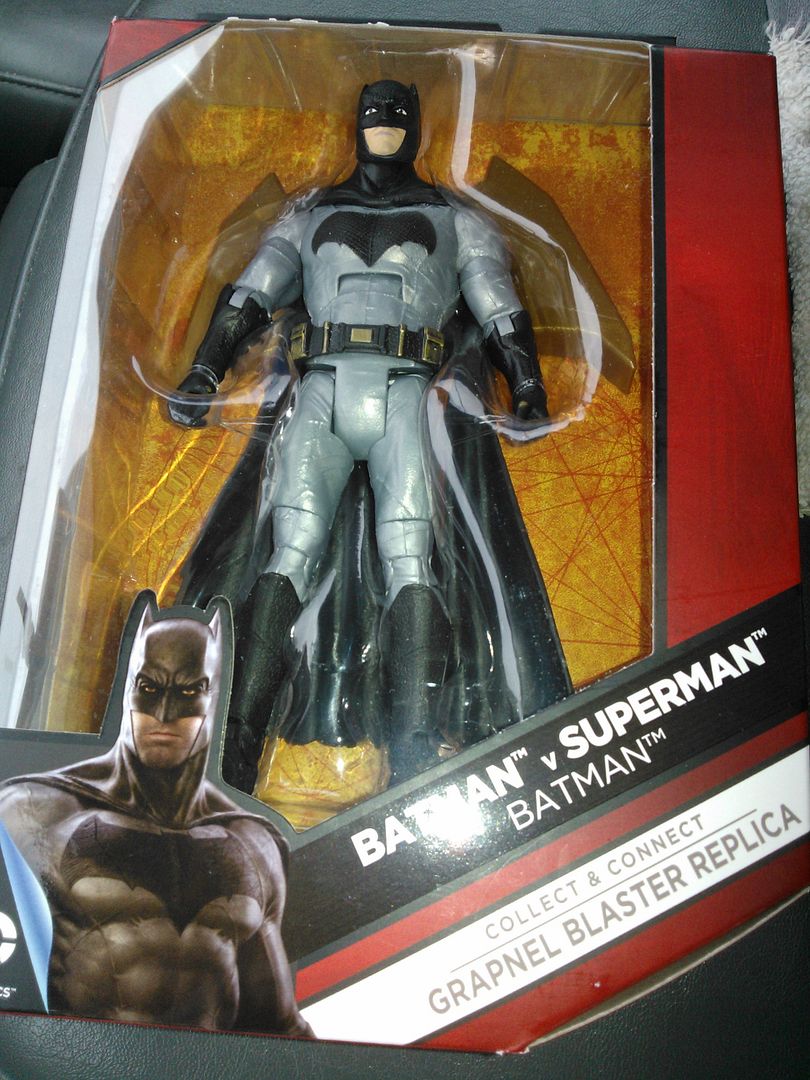 Superman -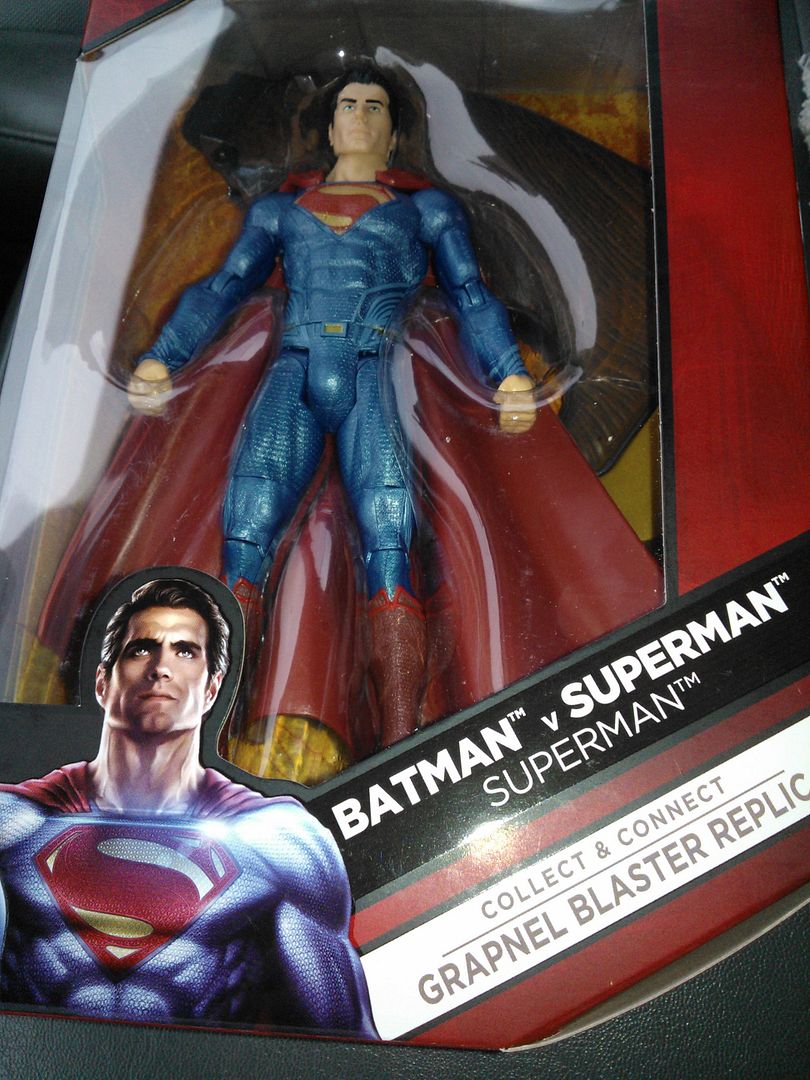 Aquaman -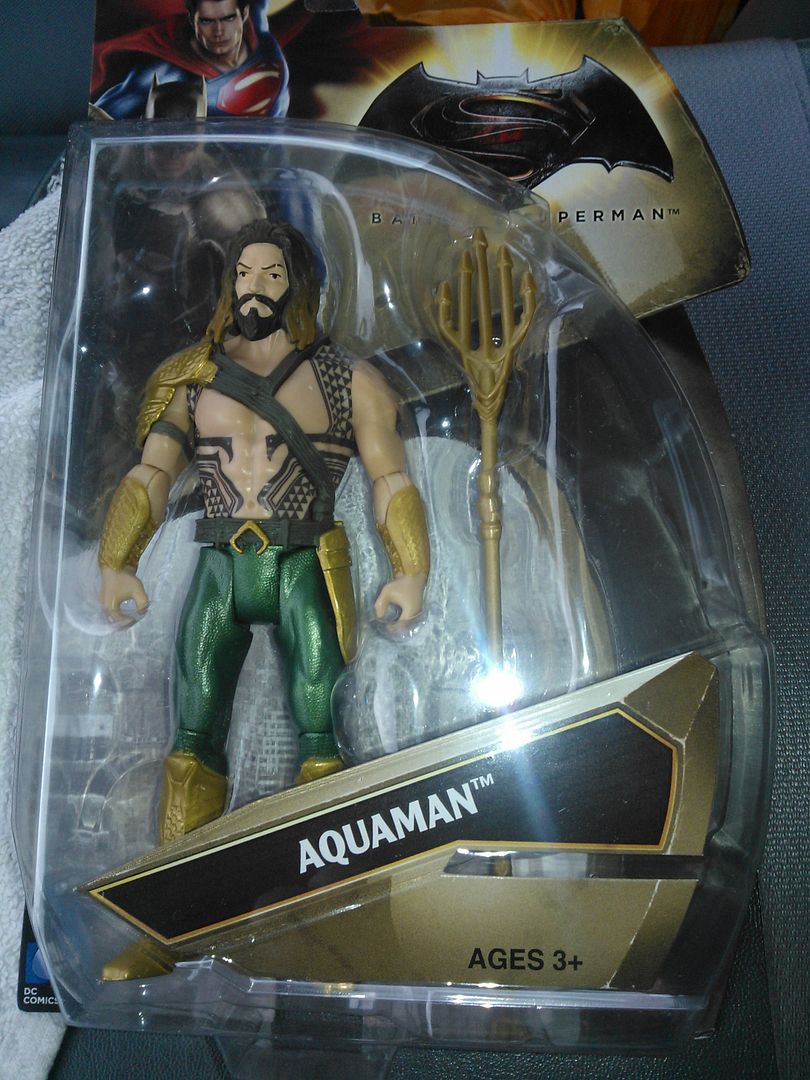 Armored Batman/Superman/Battle Armor Lex 3-Pack. Lex is like the large villians they packed with Batman BaTB - No articulation except for cut shoulders (and his visor rises) lol but I got this set for the removable helmet Armored Batman and "normal" basic Superman. Wanted to get the basic Wonder Woman also, but they didn't have her.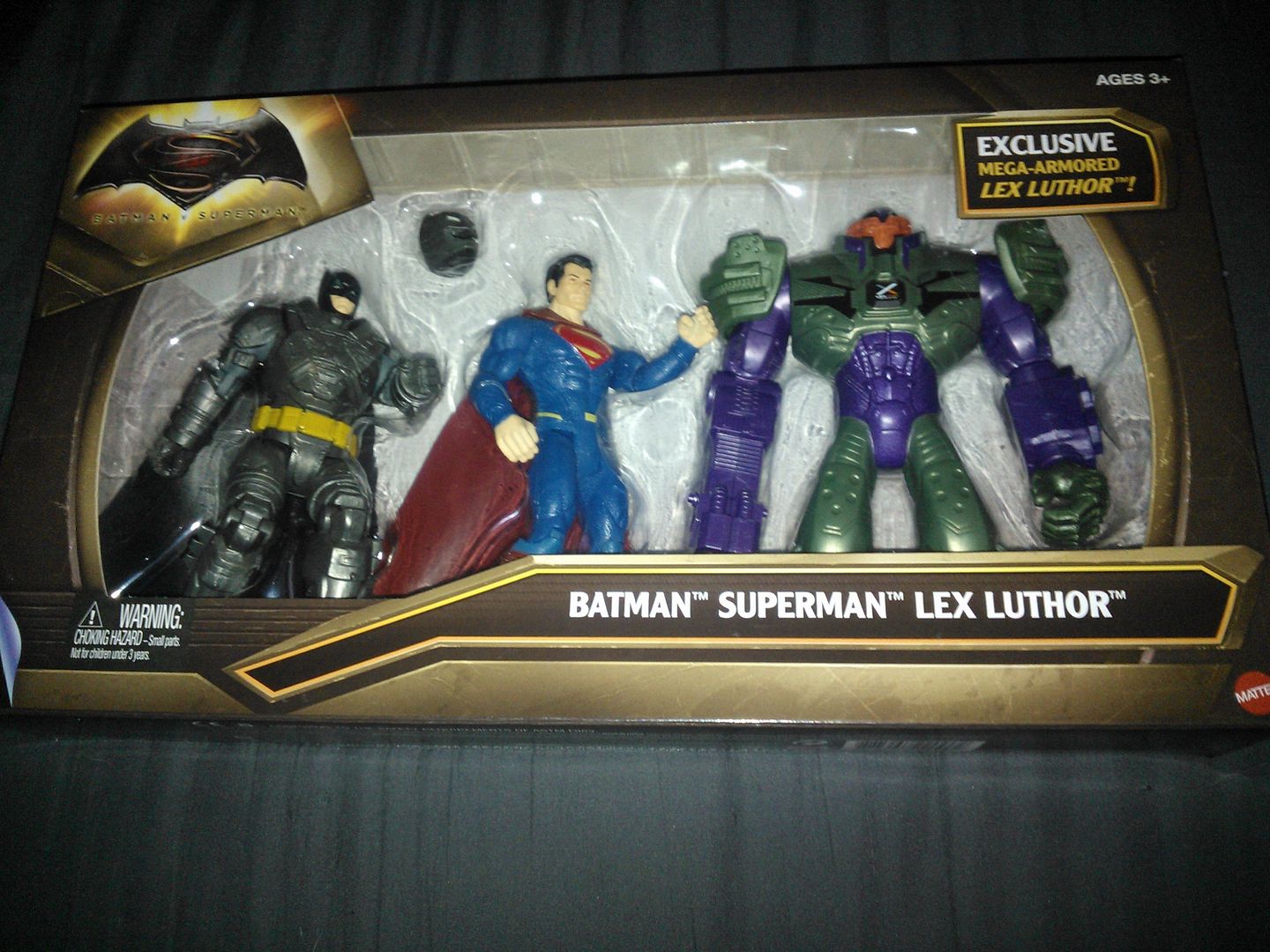 Superman
Batman -
Comparison pic with the basic single Armored Batman -
Lex Luthor Battle Armor-



On Jan 2 I found the basic Wonder Woman at WalMart and I purchased another MM Batman to paint a flat grey.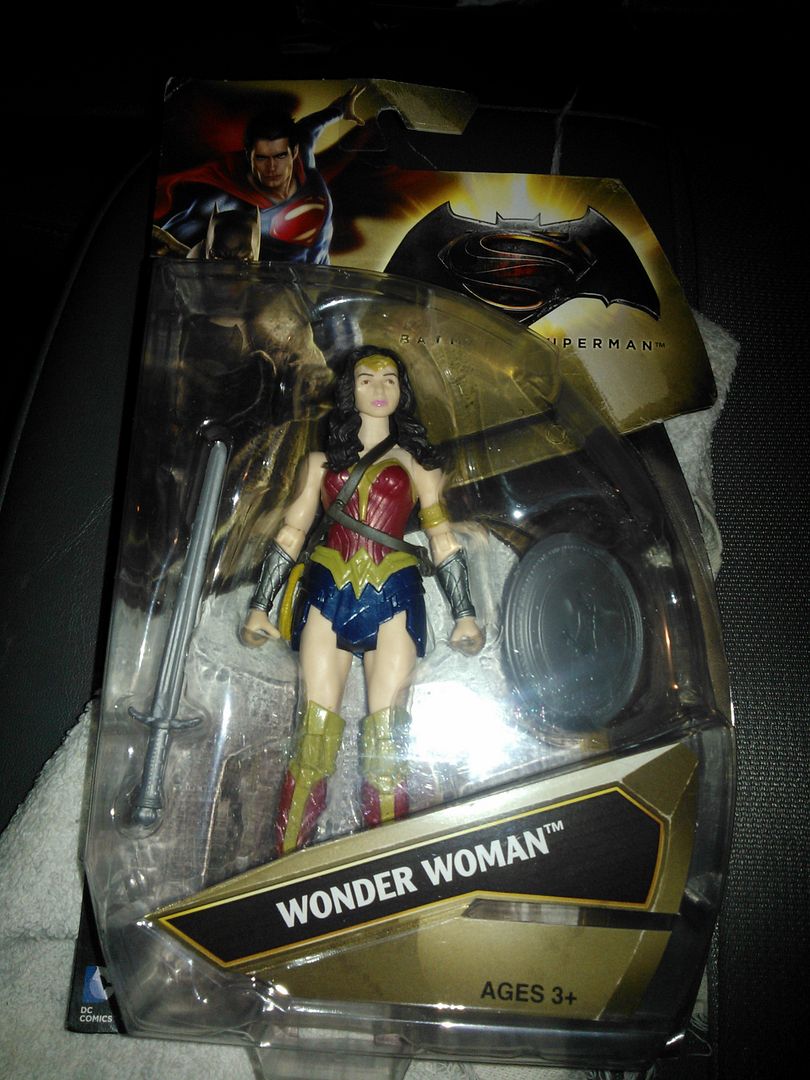 On Thursday I had wanted to get another 6" Multiverse Armored Batman to repaint but my TRU sold out of all 4-5 cases that they put out on the first. So I was then going to get the 12 Armored Batman, but decided on this for now...it was $20 after my rewards coupons.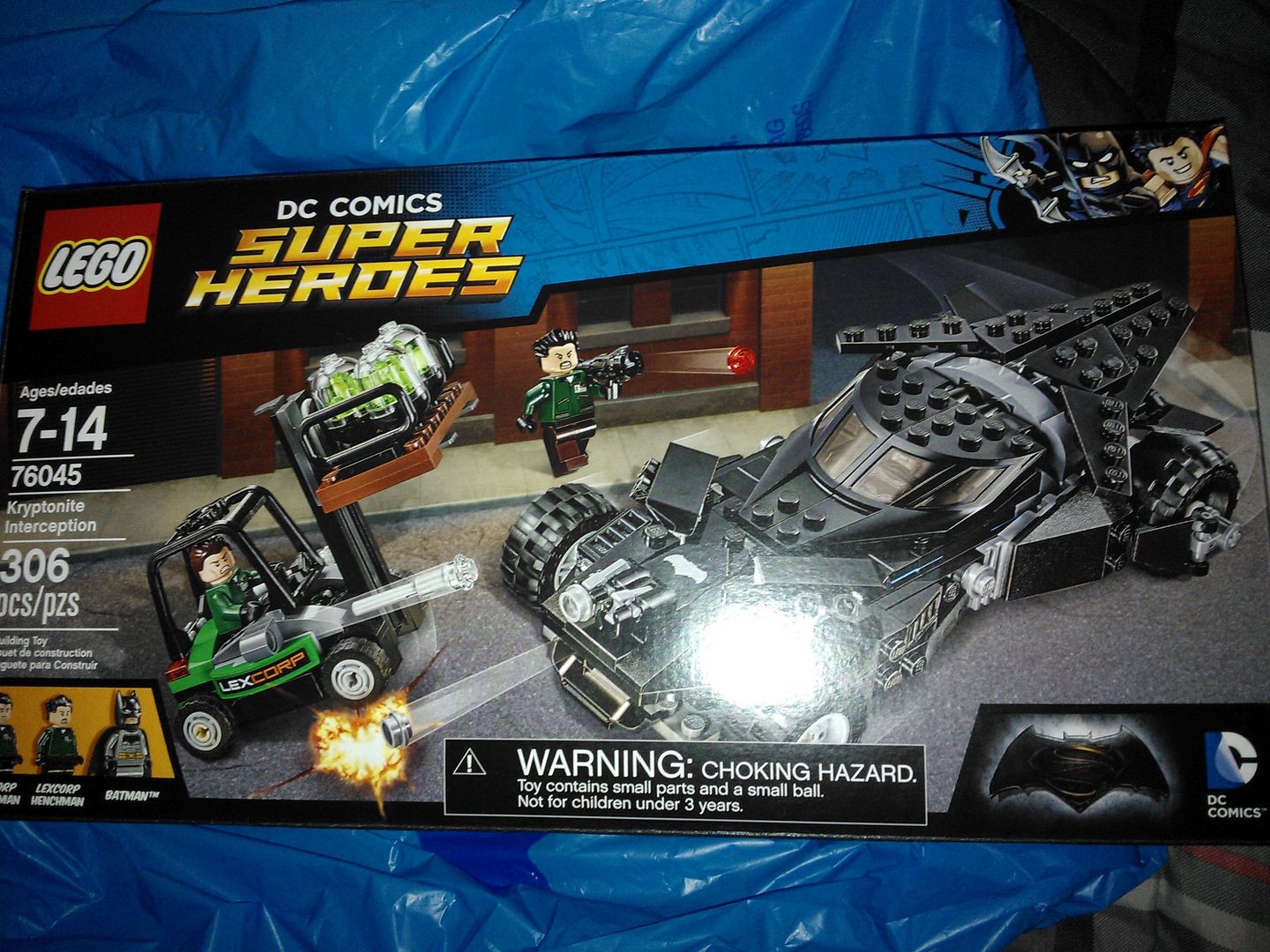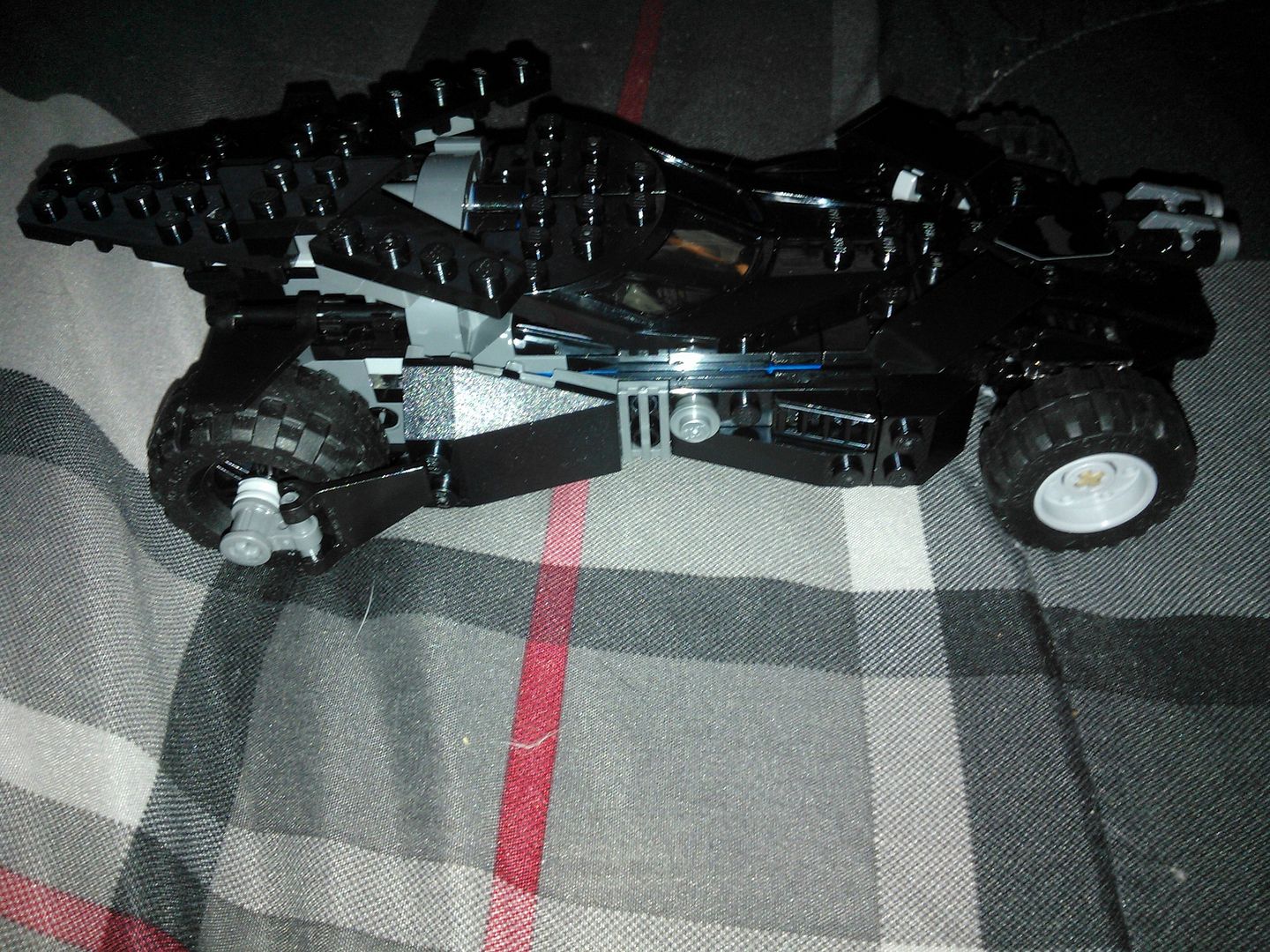 So on Friday icwent to Target and got a nother Armored Batman to repaint. As well as the regular costumed Jada Batman Metal figure and the HW BvS Batman with Armored Batman.





Then I got home to find this waiting for me a week early...
Jada 1/25 Batmobile.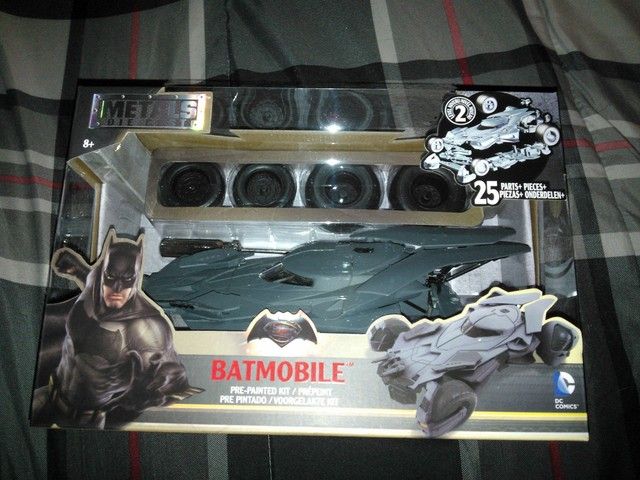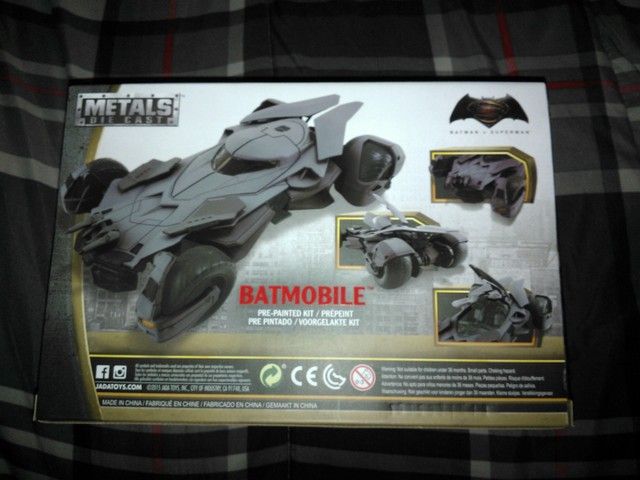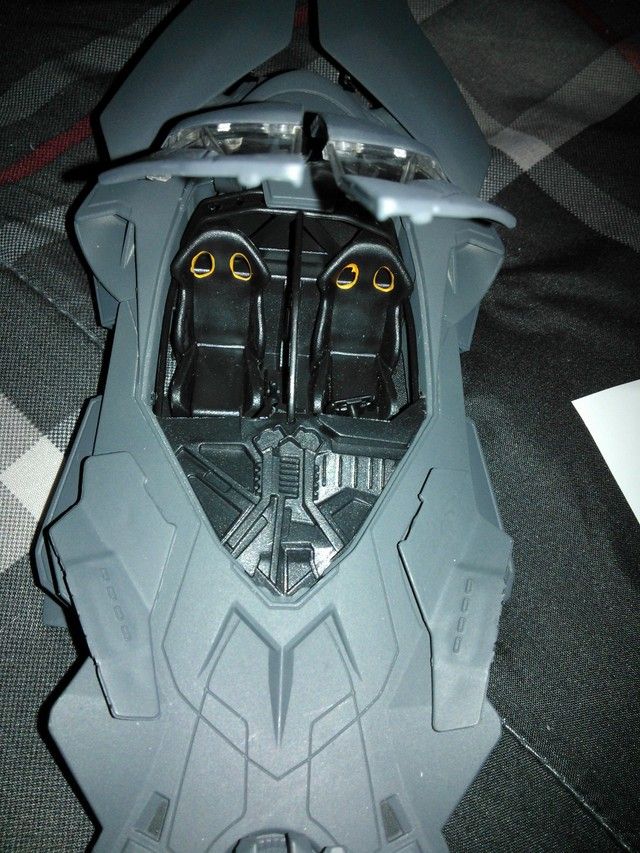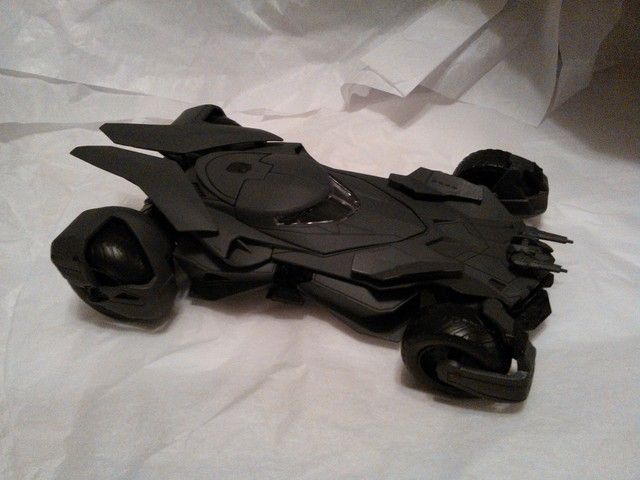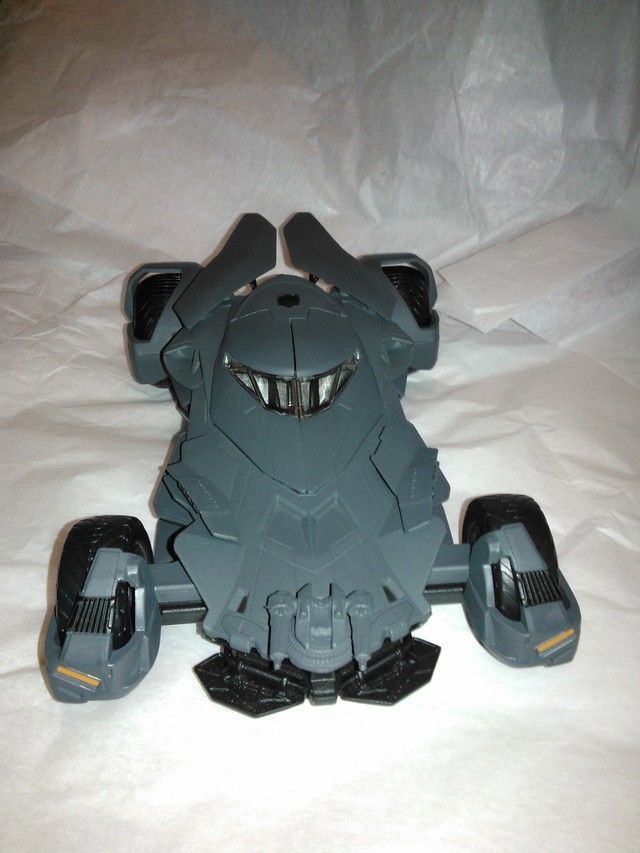 With a 2" Batman figurine for scale...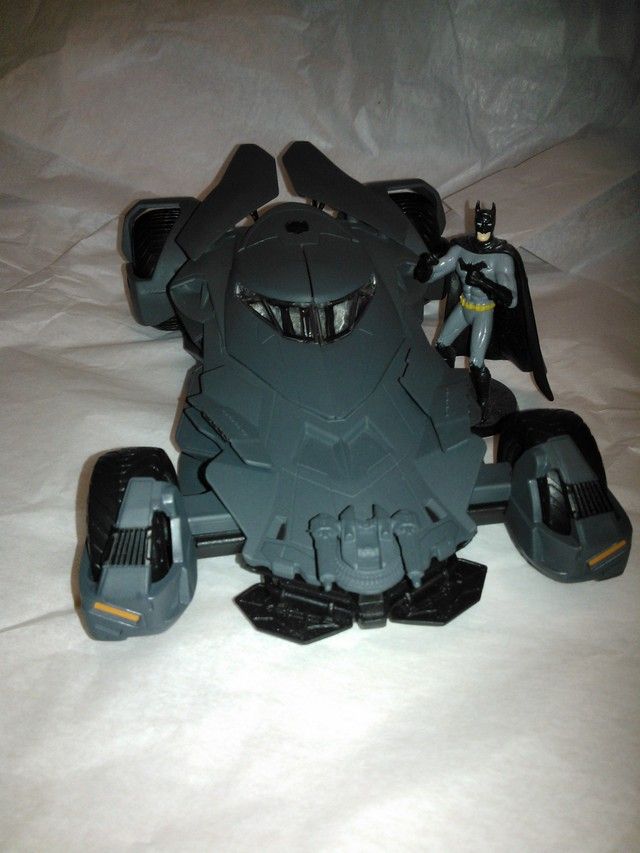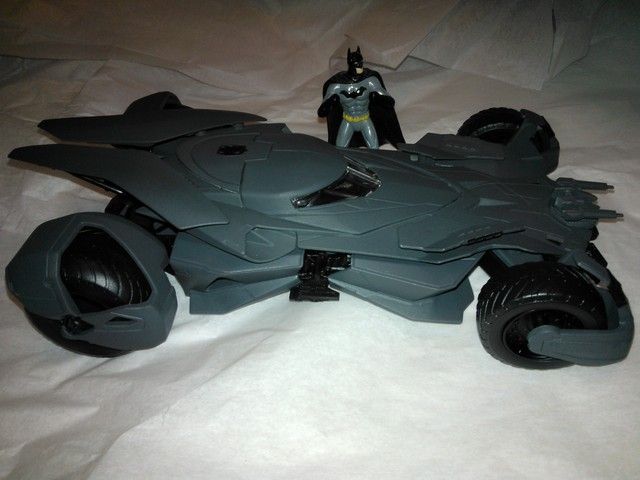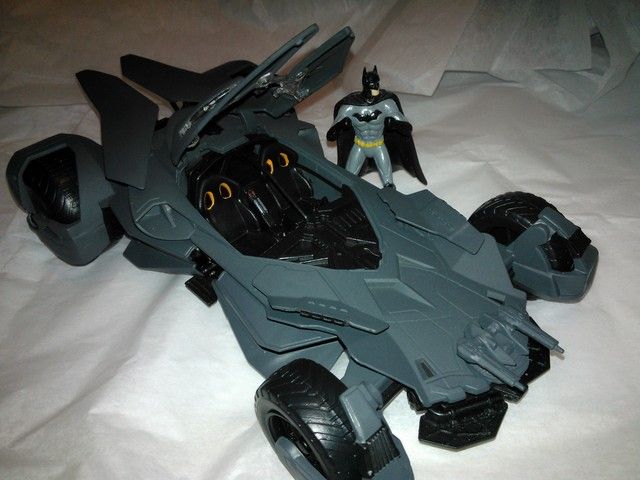 Then yesterday I picked the 12"-13" Armored Batman at TRU for $21 and change after using my $10 rewards coupon. It has great details, but I would have been disappointed with it at $30+. The figure has no weigth to it. I was hoping it would have had the same plastic quality of the first 12"-13" Batman Mattel released back when they first got the Batman license. That figure was/is solid and loaded with accessories, but it was well worth $30+. I know that was 10 year ago, but to me this figure is worth owning at $20. Still if they release a standard Batman in this line I will get him as well, but I have decided I will now be passing on the Superman and Wonder Woman.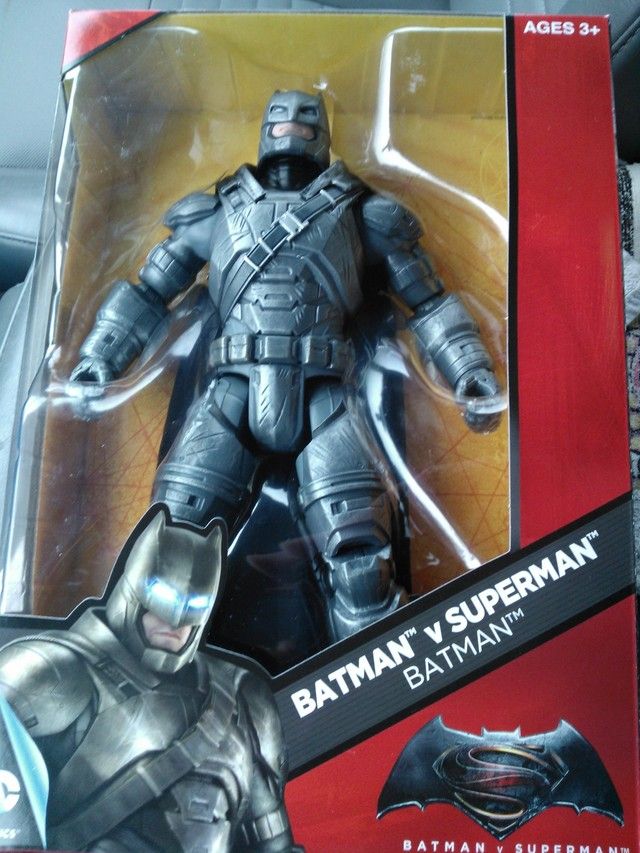 They also had another case of the 6" Movie Multiverse figures. It was the assortmemt with the two Wonder Woman per case. So how about everyone else? What have you found and purchased so far?