Post by axischemicals on Jan 16, 2013 4:34:47 GMT -5
Well I've been collecting since '91, and never stopped. I also collect a host of other things. So without further ado, I present you my collection:
Here's some better pics of the complex:
Airspace:
Starting with the comic style shelf:
KFN Batmobile, Legends, Batlink Vehicles, Mattel Comic Style Batmobile (the worst one ever). Mine's got the pre-re-call pointy fins.
Shrine of Robin
Mattel Comic Styles
Legend of Batman:
KFN+ Hasbro figs from '97-'99 + Superman: Man of Steel, JLA.
Legends of The Dark Knight
Animated Shelf
The Batman vehicles + Proto
Mission Masters 2,3,4, JLU and Brave and The Bold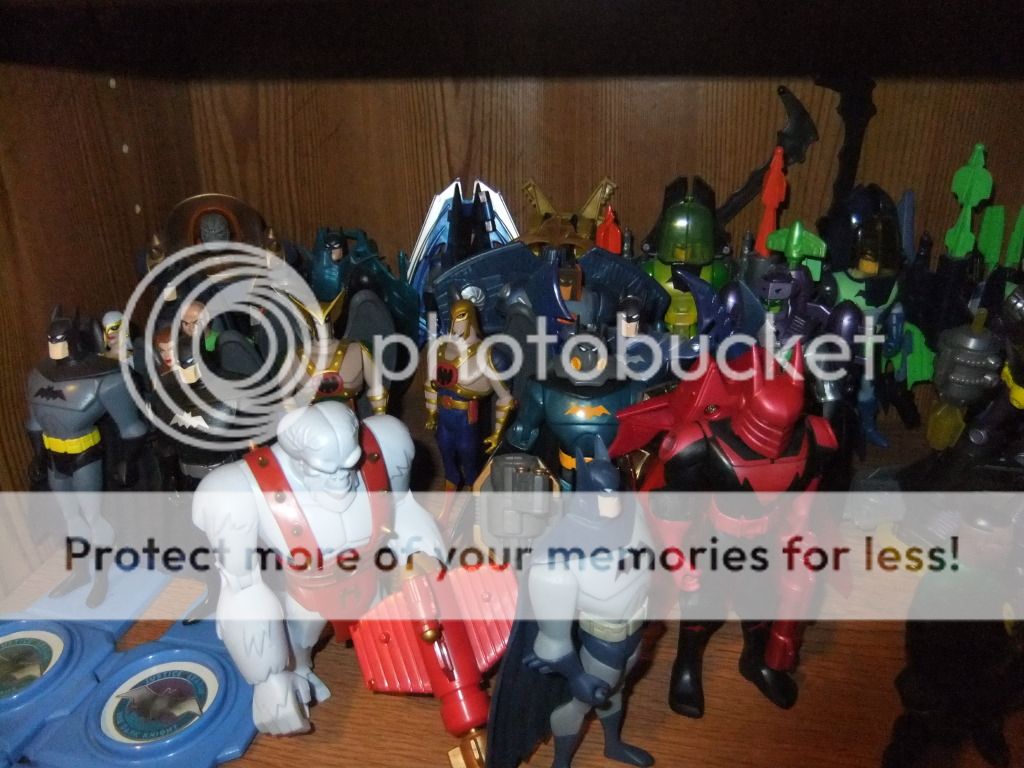 The Batman (it's really full)
Batman: The Animated Series
The New Batman Adventures + Mission Masters 1, some JLU TNBA style villains and other TNBA style Batmen
Batman Beyond
The top
Movie Figures
Vehicles Burton movies (sans aerial vehicles, since they are hanging)
Batman and Robin vehicles
Nolan Trilogy
Batman and Robin
Batman Forever (I have pretty much everything from this line except two Target exclusive figures, the Batboat, and the Triple Action Vehicle set)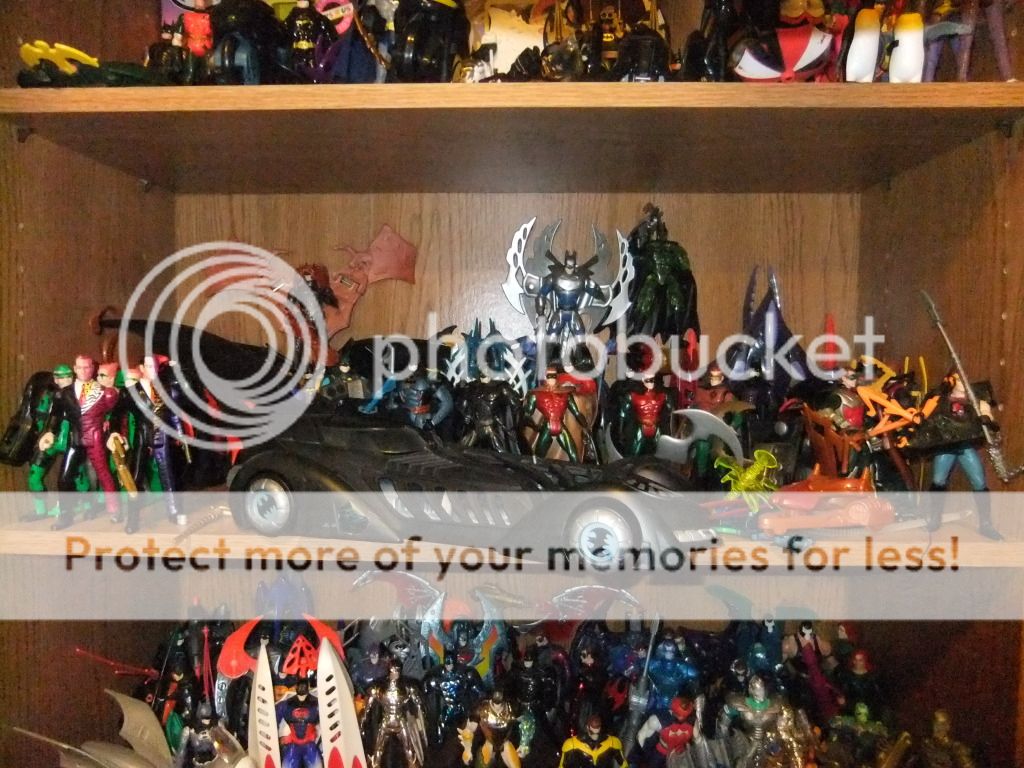 Tim Burton movies (The Dark Knight Collection and Batman Returns)
Airspace
Batplane, Skybat, MM Batsignal jet, KB Toys 3ple attack Jet
Always shifting
BTAS, TNBA vehicles
Nightsphere and food premiums
Hot Wheels Collection + Micro stuff (Not pictured are Riddler Face, Batman Face, Batmobile Gotham from Forever and Microverse Mr. Freeze's observatory. They don't quite...fit. This is a work in progress.
Hall of Doom (most of these aren't Batman related, but sometimes I give them equivalents of figures that don't exist yet, like Lyle Bolton (Lock-up) being that Gi-Joe extreme figure. I plan on spraypainting him black and grey. Also featured are B&R's Mr. Freeze Lab, and Fortress.
Guess whooo?!
If anybody wants individual pics of individual Batmen, let me know. My Kenner Collection is 80% complete, the Mattel one is a lot less complete, mostly due to unreleased or European exclusives, and modern Batman I've had to pass on, such as millions of Begins, TDK, TDKR 3.5 figures, and many other comic style figs. I honestly have no more space for anything else.